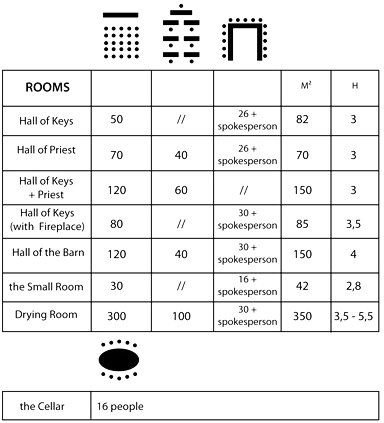 The Structure has several internal rooms and several outdoor spaces to either work or relax during the breaks, away from the city chaos or the ordinary working environment, ideal to offer something different that will remain in the memories of participants. Also available: a swimming pool and a tennis court – soccer field, in addition to the wide open spaces suitable for a variety of activities.
The various meeting rooms, derived from the restructuring of the farm and perfectly integrated into the surrounding environment, allow, thanks to their flexibility, to adapt to every need and every kind of meeting, from classical ones to newer forms of conducting business events (congresses, conferences, business meetings, conventions, work meetings, product presentations, training courses, incentive meetings and team building activities).
The property can accommodate from small workgroups to meetings of over 200 people, and provide hospitality for residential courses. Available all necessary equipment and technical assistance, to perform all tasks at their best.
Torrazzetta's workteam, with its experience, will be fully available to provide personalized assistance, evaluate the best choice, and treat every detail.